Skip to Content
General Dentistry Services in Edmonton, AB
There is a lot you can do for your whole-body health by merely taking care of your mouth and smile. Having poor dental health can lead to poor control over diabetes, complications during pregnancy or an increased incidence risk for cardiovascular disease. The team at Hillview Family Dental will help guide you through these steps and make sure that through regular check-ups we get you the smile your body deserves. We will also help guide you on how to take care of that smile at home in between visits.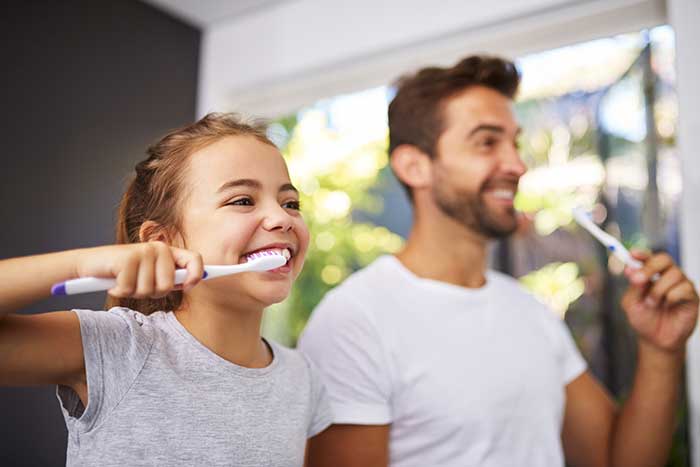 Smile Services Offered from Hillview Family Dental
Our team at Hillview Family Dental is ready to help you cover your bases when taking care of your smile. We offer general dentistry services to keep your oral health and teeth in check and that it is correctly maintained through at-home care as well. Here are some of the general services we offer for Edmonton, AB residents:
General Examinations
X-Rays
Fillings
Crowns and Bridgework
Dental Implants
Teeth Cleaning and Whitening
Night & Sports Guards
Comprehensive Care & Expertise
Dr. Preety Bachan and Dr. Randhir Dhaliwal have dedicated themselves and their team to giving your family excellent smiles along with all the information to help them maintain it. We want to encourage building routines to manage your oral health and make sure you are continuing to get exams and cleanings. We have constructed a comfortable environment for all to feel welcome in our office.
Contact Hillview Family Dental for a Consultation
Hillview Family Dental is regularly accepting new patients and can't wait to get you and your family in our chairs. We are open seven days a week for your family's convenience. Contact us today to see our unwavering commitment to you. Your visit will result in an experience that's unlike any other in the dentistry field. You'll immediately feel at ease, and our initial consultation will help you map out a complete dental plan that achieves superior results.
Your Neighbourhood Dentist